Old dirt road and I'll be just fine
Give me a Sunday morning that's full of grace
A simple life and I'll be okay
Here in small town USA.


Justin Moore,

Small Town USA

Well, it's come and gone again. The rodeo. Every year on Father's Day weekend, these girls and guys and horses flood our town, and the next Wednesday, our once-a-week newspaper is full of pictures of the events and people that make those few days so exciting.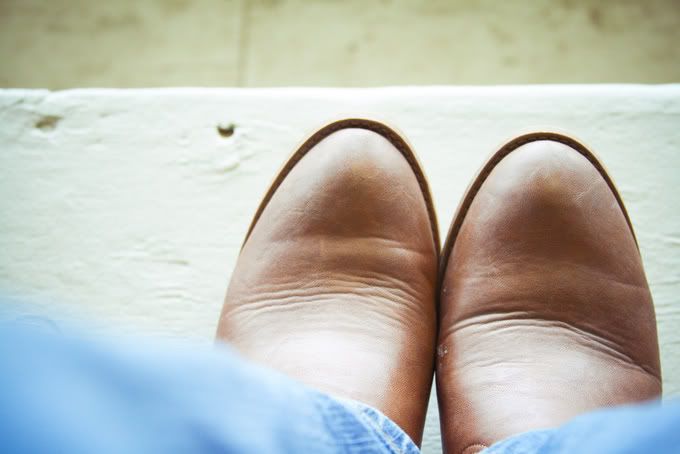 Oh, let me get this straight at the beginning. This year I wore my

real boots

to the rodeo. Just so you know.

I got a lot of ribbing about those flipflops last year!!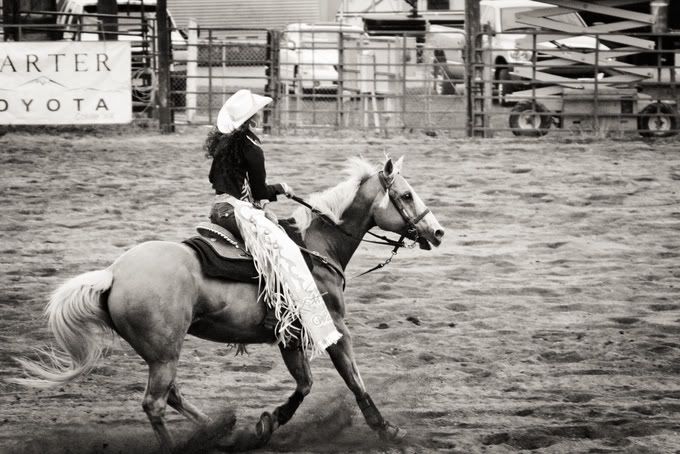 It was pretty much the same as last year. Cowgirls and cowboys. Horses and pickup trucks. Jeans and country music. It was the same awesomeness that brings our teensy tiny little town to life each year!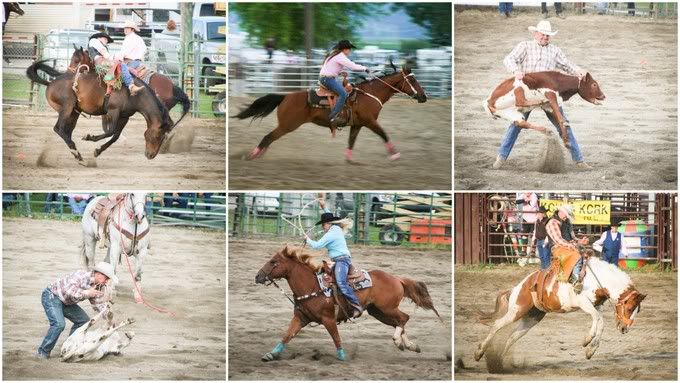 And these guys and girls never cease to amaze me with their... well... amazing skills!! They all look like they were born to ride - and that's not an exaggeration!! Many of them were raised on ranches or farms, so they've been doing this since they could walk. Or even before.

I've only ever been on a horse um... maybe 10 times? (no, I am NOT counting carrousel horses!!) These fantastic riders put my trotting skills to shame.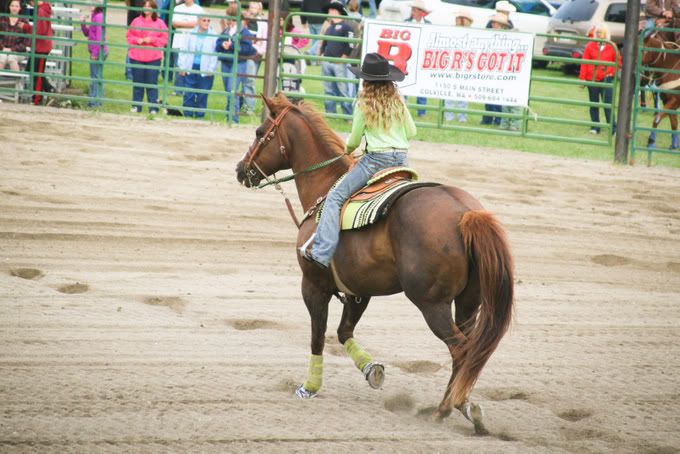 Oh, and this was super adorable - one of the rodeo queens was eight years old. She's probably got a little cowboy boyfriend with a huge hat and a little pony.

Okay, don't listen to me ramble on - I just like to imagine love stories up in my head.

Seriously, though - if you were a little cowboy with a huge hat and a little pony, wouldn't you fall for that cute blond cowgirl?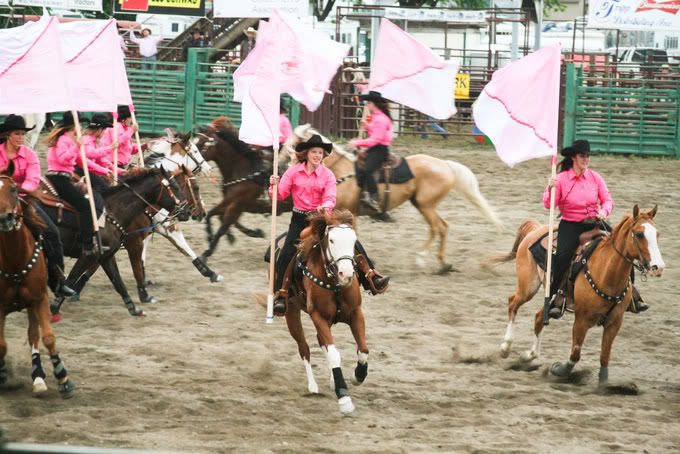 This is like horse riding extraordinaire. I can't imagine how sore they all are the next day.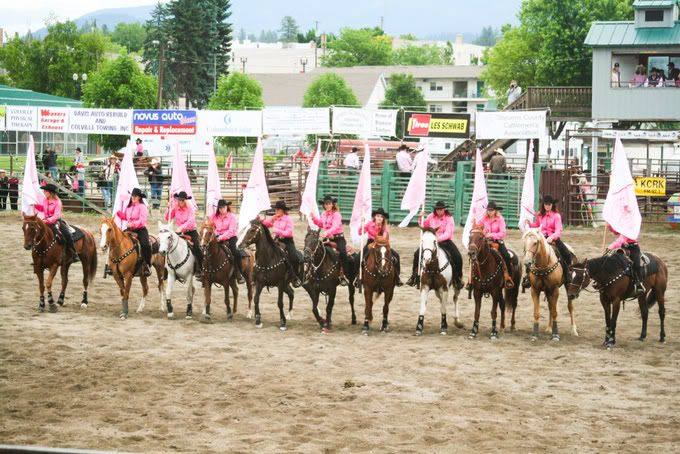 The Tough Enough girls! (plus horses)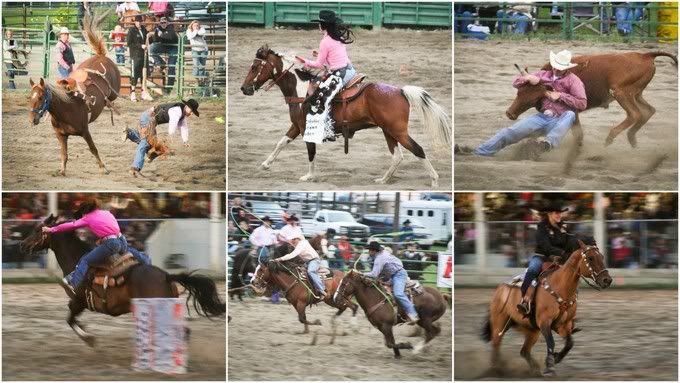 Steer wrestling, calf roping, barrel racing, bull riding, bronco riding, bareback riding, team roping... they do it all!!

Or... not. As the case may be.

(ps - girls, get this. There was a young bull rider competing here who was an Abercrombie & Fitch model. Serious, serious, serious. How cool is that? A bull rider

and

a handsome dude. I bet he knows how to surf, too. And do cool stuff like that. But still, it's hard to impress the daughters of the Navy's coolest and best establishment, haha!!)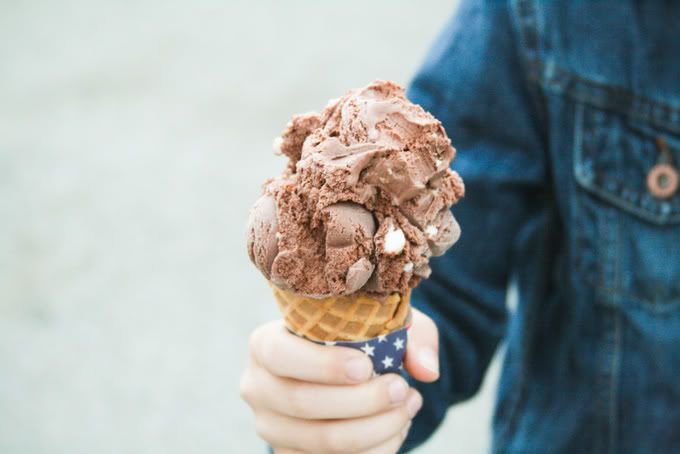 What American event is complete without ice cream?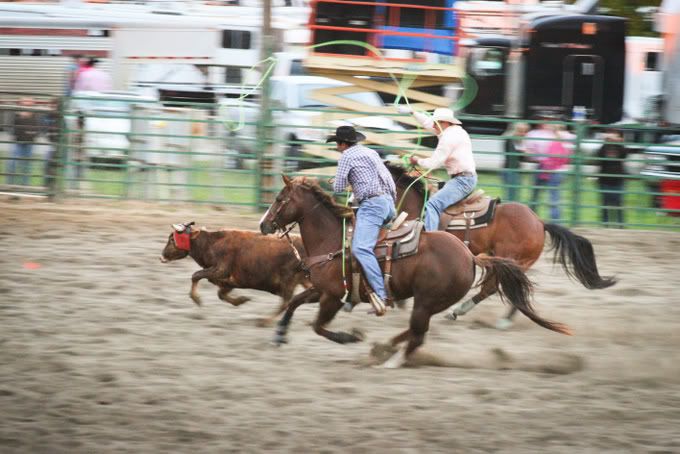 Okay, I'm sorry about these last few pictures. It was getting dark and... well. A Rebel will only do so much!! =)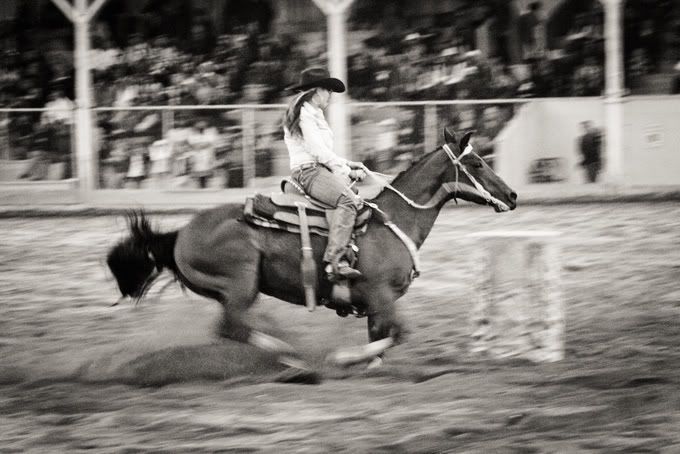 Barrel racing has got to be one of the most inspirational sports ever. But I'm one of those people who watches something... tennis, surfing, volleyball, barrel racing, swing dancing... and I want to go out and do it!! There really isn't enough time in this life to do everything I'm planning to do!!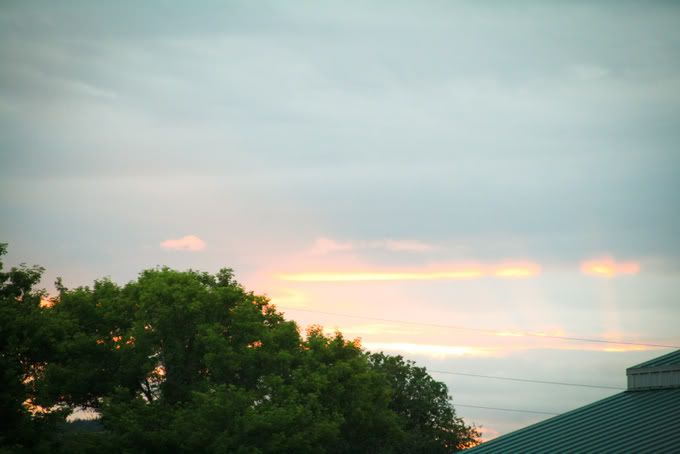 I know this isn't a gallery-worthy picture... but the sunset was super beautiful that night!!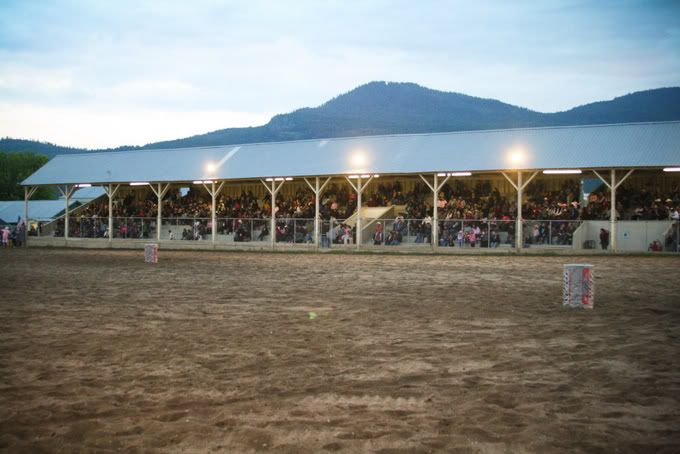 And that, girls and guys, was another Saturday night at a small-town rodeo. Next year, ya'll can come on down and get a load of it for yourselves!

Yeehaw!


Much love,

Hannah

♥

ps - yes, my computer is back! Good as new. Sadly... "good as new," means just that. New. Brand-new, as in "empty." Yep. But the Lord provided a new hard drive and now I'm working on getting all my stuff back where it belongs!! =) Not too much was lost, thankfully. I knew enough to back up pretty often - though you can

never

back up often enough, I've learned!!! =)