*Warning, warning!* iPhone pics ahead... not the *usual* quality... haha!
Home is a whole lot colder than Florida, lemme tell you! I swapped balmy 60-degree weather for this below freezing chill... just to spend Christmas with my family! They'd better appreciate it, lol!! Stepping off that plane was one of the biggest weather shocks I've ever had.
Just kidding. I LOVE being home. There truly is NO place like home for the holidays! =)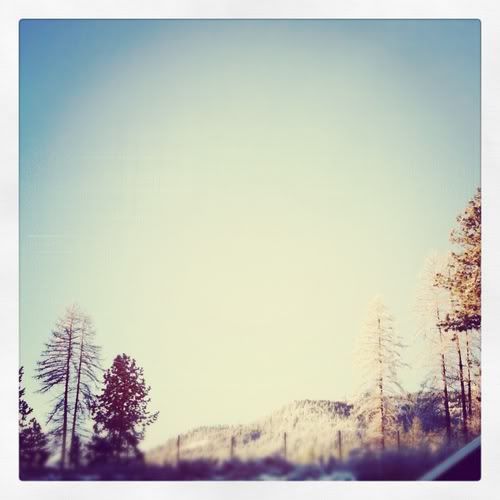 Monday afternoon was gorgeous. Blue skies, glistening snow... the whole fairytale look. (this is out my window, by the way. Incredible, yes?)
The next morning, when I woke up for a day of snowboarding, I almost died. The skies were cloudy, it was slightly foggy, and the chill was nearly more than I could bear! haha...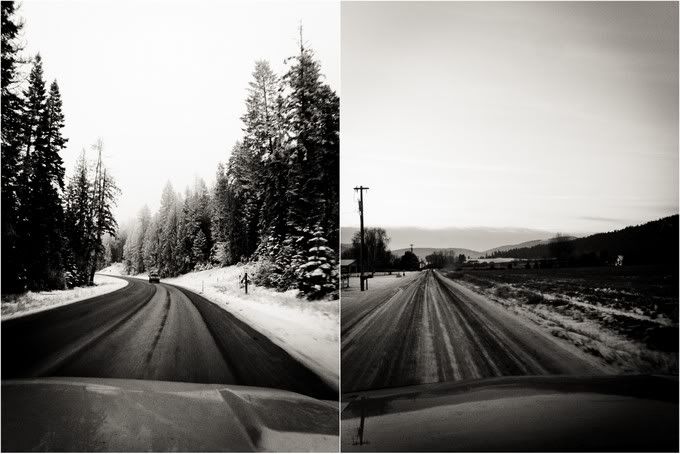 On the way up to the best ski mountain ever, the icy road looked beautiful and life-threatening. But my brother drives ambulances for the county, so I guess I had to trust him to get me and my sibs up the mountain, huh? =)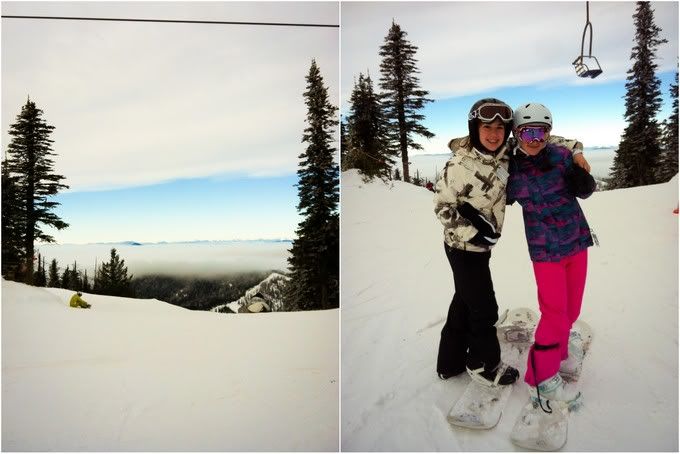 Hey, random person in a yellow snowsuit. Get out of my picture. =)
My sis and her Cody friend looked adorb... how come I can't look like that in my snowboard gear? (yes, there's a GOOD reason that I don't have any pics of myself up here today...)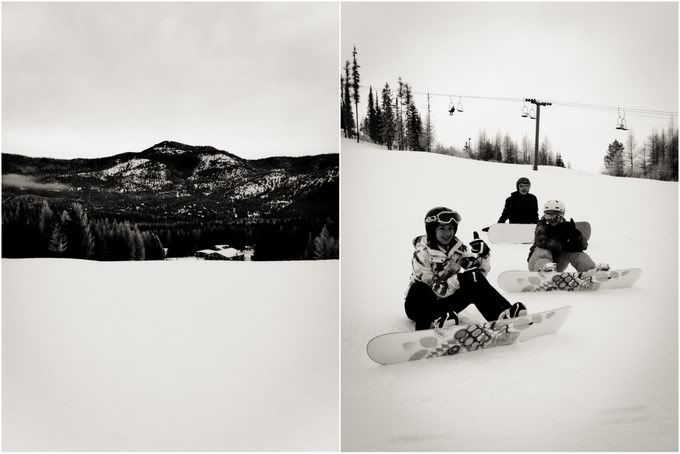 I actually didn't quite die of cold.
My fingers froze inside my ski gloves.
My boots probably froze to the snowboard.
My eyelashes would have frozen if it hadn't been for my ski goggles.
But I hadn't had that much fun in a loonnnnng time!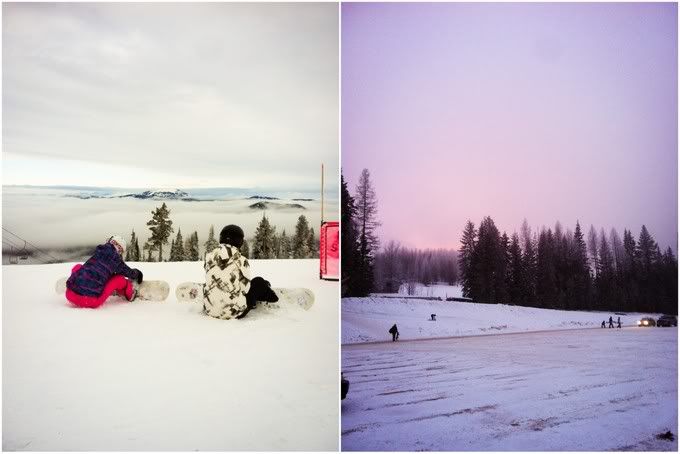 The sunset was gorgeous through the fog as we left the hill. I was SO sore the next day. But it was SO worth it. I can't wait to show these pictures to all my friends from down South. "soooooo... how did *you* spend your Christmas vacation? I spent mine 20 minutes from the ski hill!"
Just kidding... I'll try not to rub it in.
Much love!
Hannah
<3