I'm super sorry that I haven't stayed on top of posting this summer! But what can I say? It's deeeeeep summer, and I'm loving it. The super-crazy-busy life and long, hot days. I'm having to prioritize my life pretty much all the way...

because I can't believe that I'll be on the plane for college in less than a month!!

Eeeeek.

That's a VERY scary thought, ya'll.

Okay, well, instead of scary thoughts, let me interest you in some lazy summer thoughts instead, shall I?

At the beginning of July we did the Chataqua thing again - carnival, music, arts and crafts, friends and family, and last-but-definitely-not-least... fun.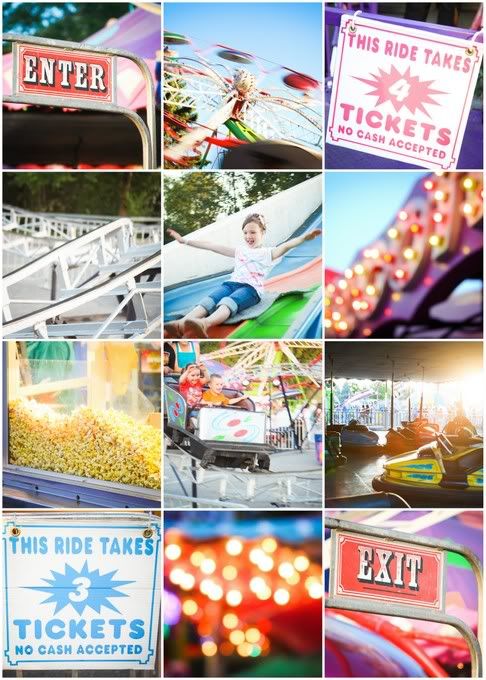 There were colors aplenty... and textures. Lights. Shapes. Smells, tastes, and sounds.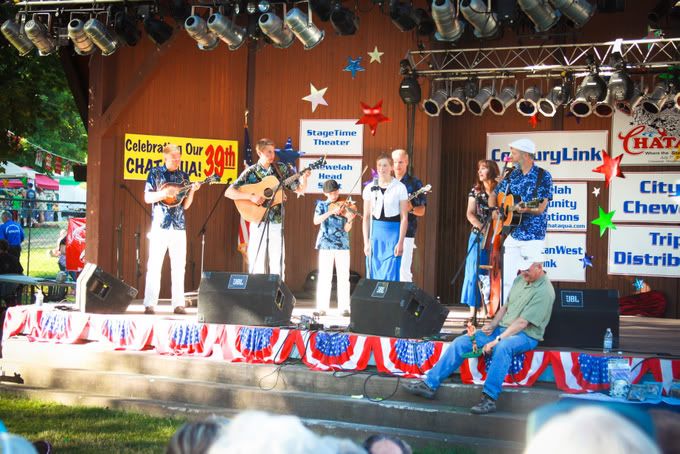 Speaking of sounds, check out this family's band!! We get to go to church with these amazingly talented people, and so we tag along to as many of their summer performances as we can catch. They're pretty awesome, so go like their Facebook page, if you're so inclined.

ps - I don't think it's toooo prejudiced of me to say their youngest is my favorite performer. He's just that cute. Oh, wait - forget the cute. He's ten years old, so... well... *almost* a man, right?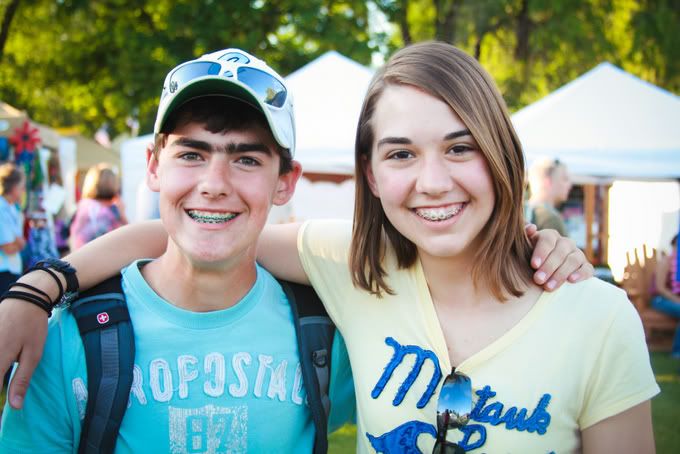 Despite the fact that James says he looks "like a goofy weirdo" in this picture... well... it's here, anyway. Sorry, dude. It's the life of a friend of a photog.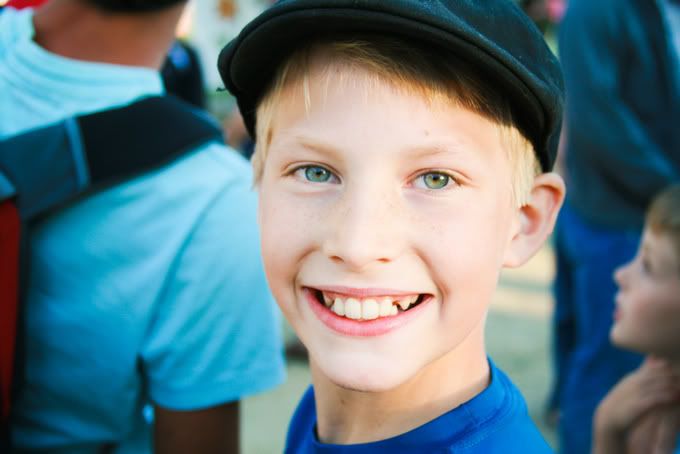 This is Adam - the littlest fiddler. See what I mean about "cute"? I think he's just going to have to put up with it for a few more years.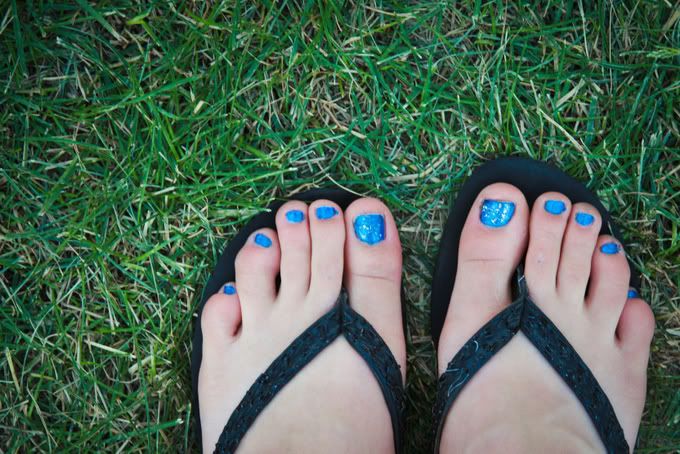 Fancy nails... haha.

You didn't seriously think you could get away without a feet picture, did ya?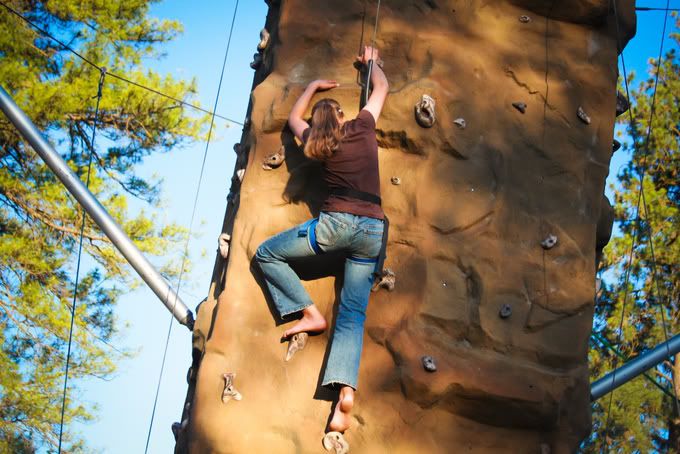 I really wish I was brave enough to try that. One day, maybe.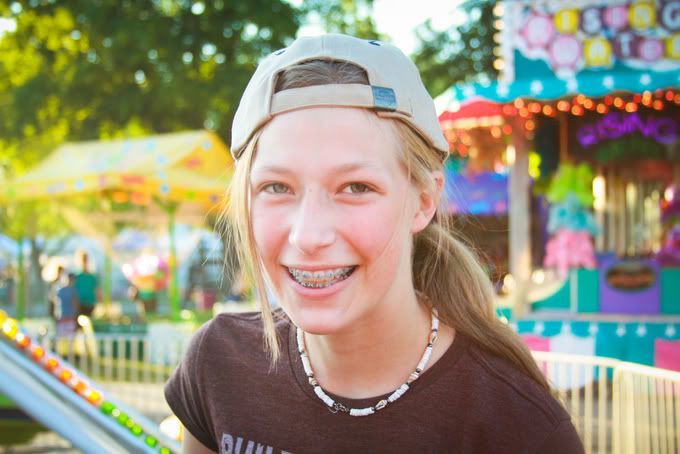 No, she's not a sister. But she might as well be. We've simply taken her as one of "us" so many times that she'll have to put up with us for the rest of her life, I'm afraid.

But I don't think either of us will mind. =)



I love all the colors. There were wayyyyyyyy to many to pass up.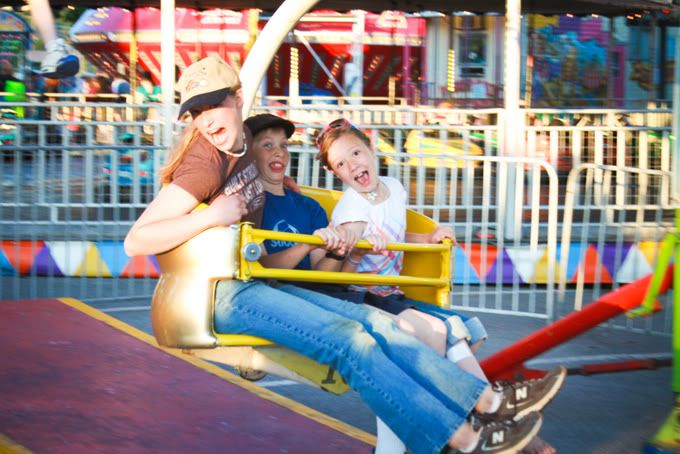 Aren't goofy kids the best?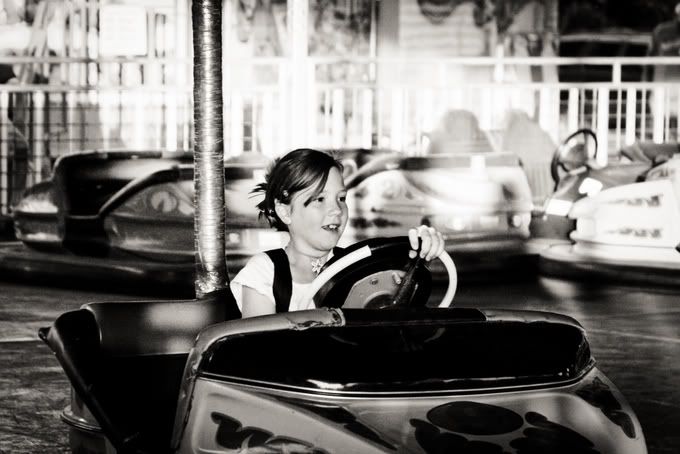 My littlest sis, Abby, was really quite the driver. She's going to make a vicious road hog one day. With a lead foot, too.

She does get that lead foot from my parents. The only way I know that is... cuz... well. I've kinda sorta got one, too. =)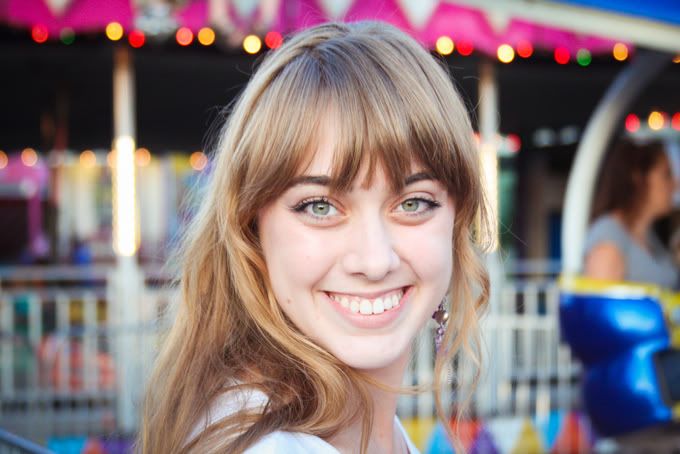 Pretty girl. =)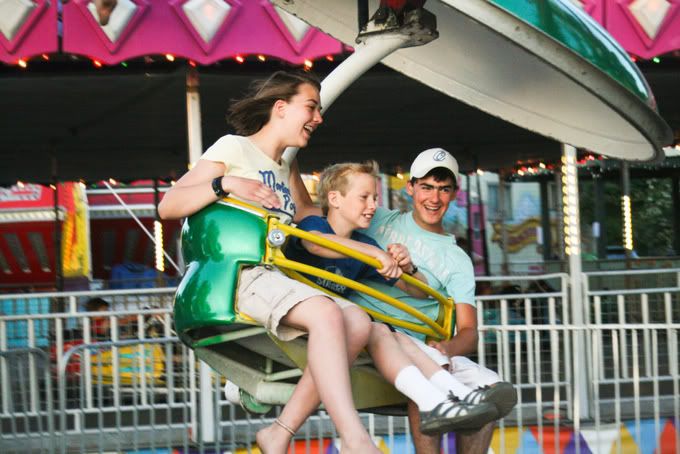 Even MORE goofy kids, haha!!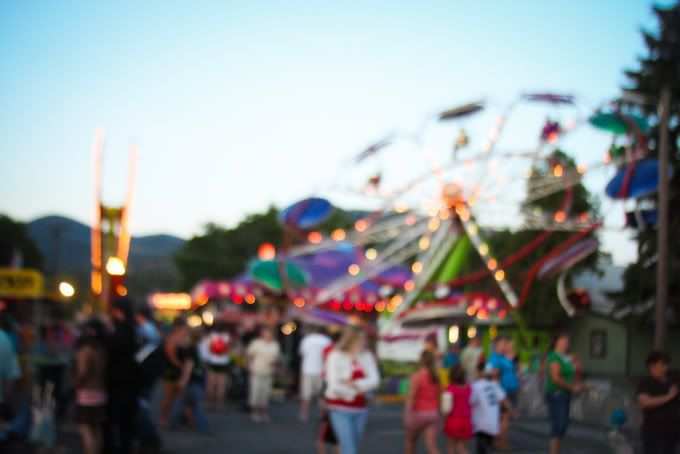 Oh, ummm... I couldn't resist a *few* bokeh shots.

Who could? Seriously?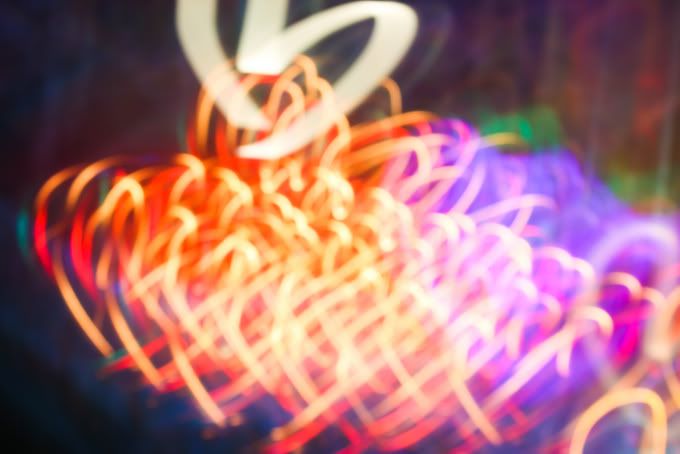 And THEN I was simply dying to try that light painting stuff... where you move the camera in different shapes, you know? This was the only discernible one, hehe!!

Ha. ha. Yeah. Very funny. I KNOW you knew it was a heart and you were just trying to be funny by saying, "what is that supposed to look like, anyway?"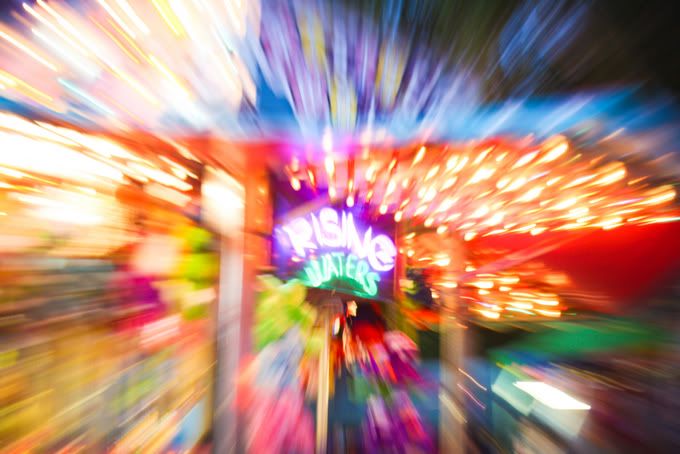 And *then* inspiration struck.

Zooming.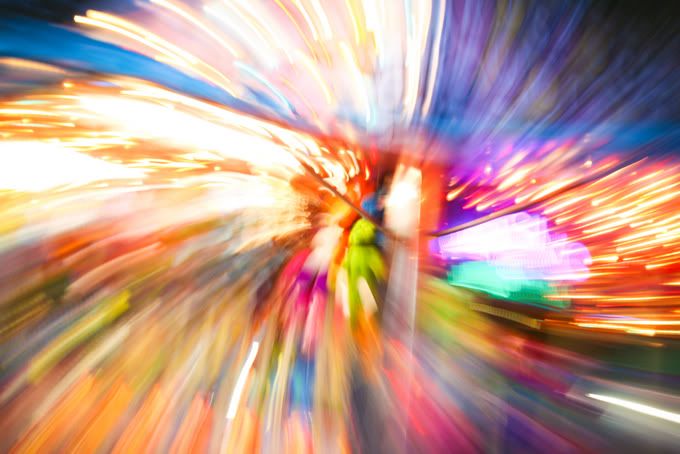 If that was inspiration, then this was genius.

Twisting and zooming.

Wow, I'm multi-tasking... and feeling good about it!!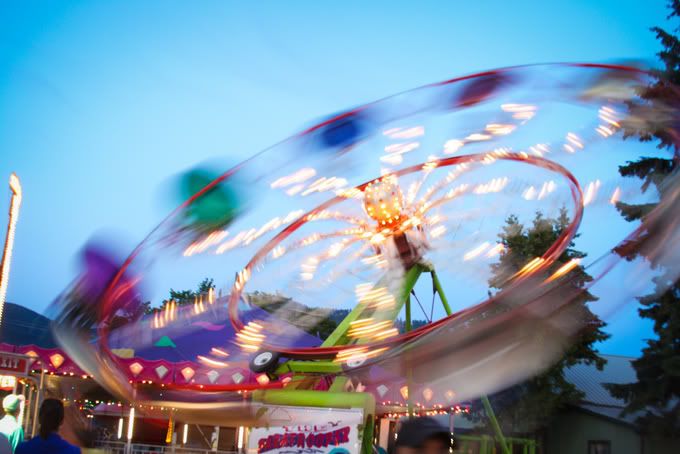 I was getting pretty pumped by this point. Ferris wheel motion! Yeah, that sounds like a keeper.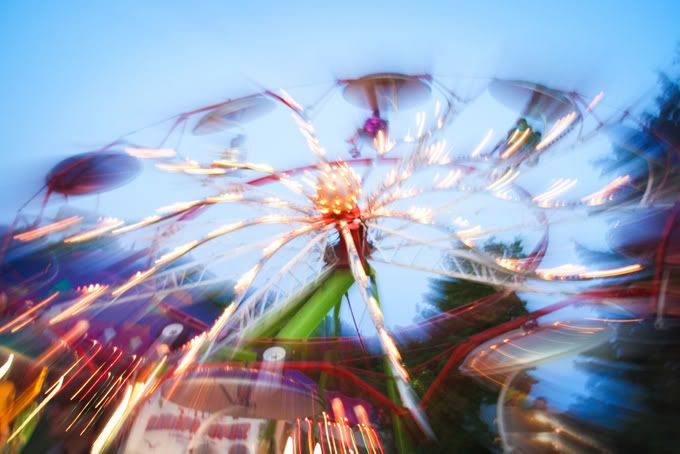 How about Ferris wheel motion AND zooming AND twisting?

I'm confusing even myself.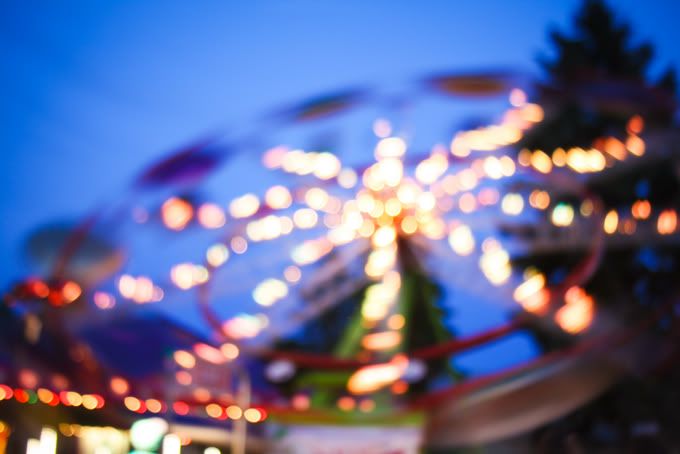 Okay, so now let me get this straight.

Zooming *and* twisting *and* motion *and* bokeh.

Definitely can't go wrong.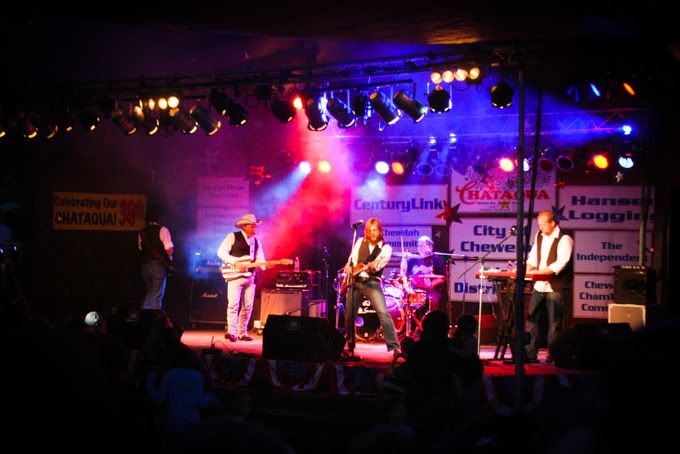 These dudes are all pretty awesome, too!! They put on a good ol' family-friendly country music show that had our whole town rollicking. Check out the Kelly Hughes Band on Facebook, too!

I must say, though... I had more fun working and playing with the lights onstage than I did listening to their music! haha!! I'm sure you did a fab job, guys... but your special effects person really should be congratulated.

That is, IF you can tell me the point of the smoke onstage? Please? Someone tell me why they do that. Just because they can?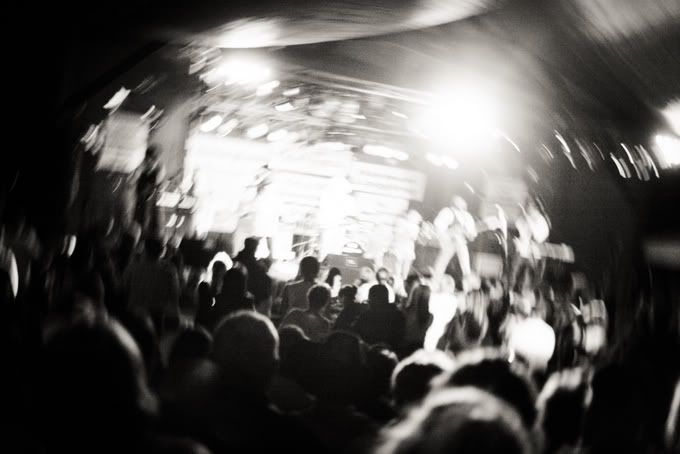 And so we wrapped up the evening by driving home in the dark with the windows down and "If You're Gonna Play in Texas" vibrating through our heads.

Plus sticky fingers from cotton candy.

Much love,
Hannah


♥