"Remember what he used to say: 'It's a dangerous business, going out your door. You step onto the road, and if you don't keep your feet, there's no knowing where you might be swept off to.'"




J. R. R. Tolkien



I love adventures. Especially spontaneous ones. I'm definitely a "schedule person" - I'm organized and all that. But once in a while, it's nice to be able to conveniently forget all the things that you "should" be doing, and just have fun with the people you like best.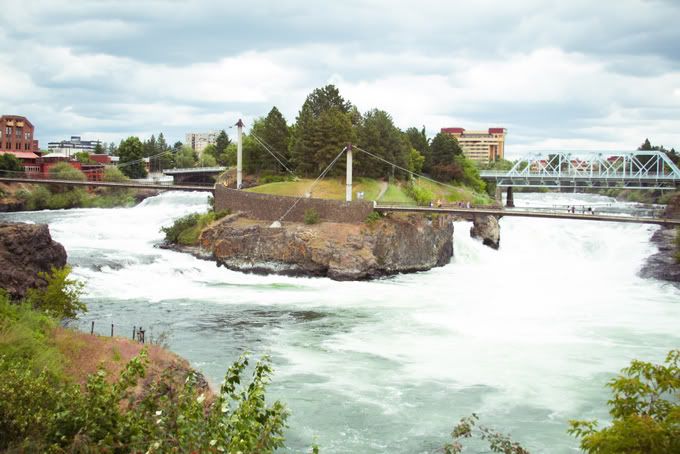 And thankfully for me, most of my family is that way, too.

It opens up a lot of opportunity for fun, if you know what I mean.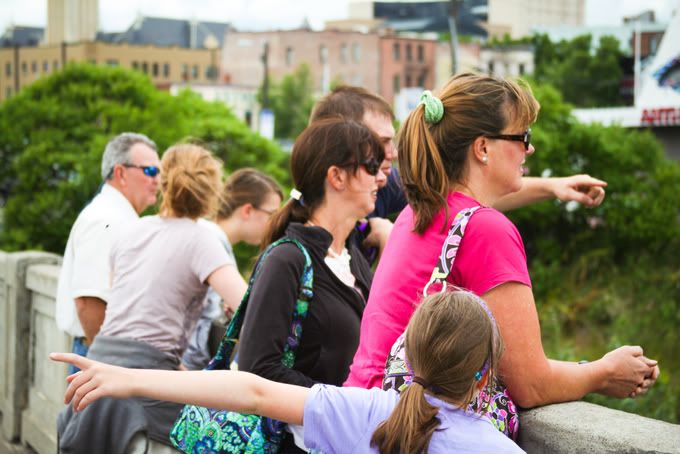 And since my aunt and uncle are here, we've been having plenty of adventures of our own! Last week, we went down to the *big city* and spent some time just wandering around the beautiful riverfront park. It was fun not have any schedule except trying to get home before dark to do chores!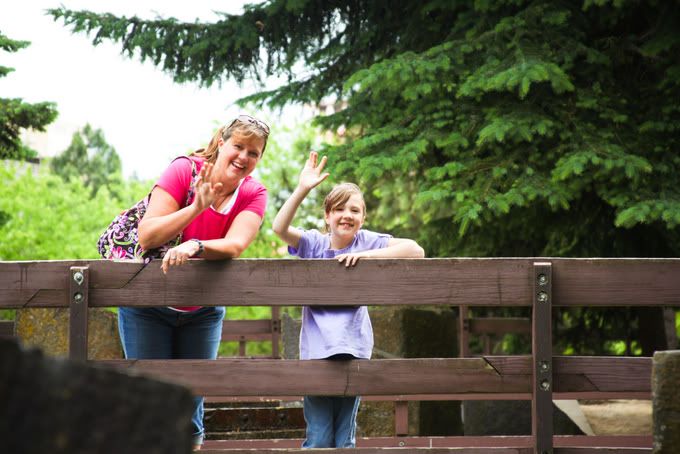 We've got a beautiful park right on the river - right in between the two waterfalls and dam. They really do a fantastic job down there - we spent all afternoon wandering around and doing... well... stuff!!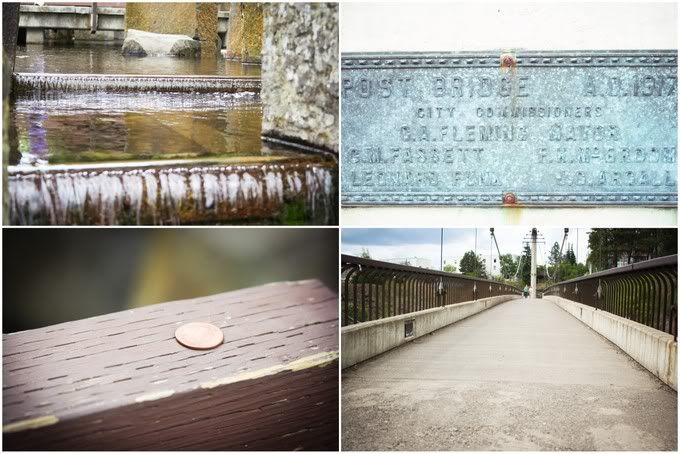 Like throwing pennies into the pool...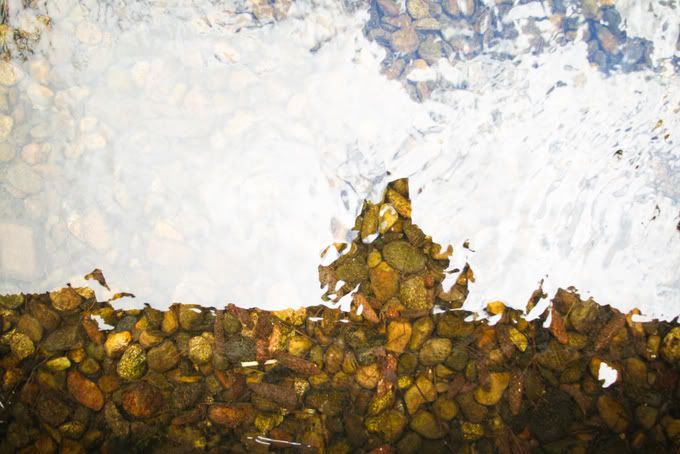 And taking pictures of our own reflections.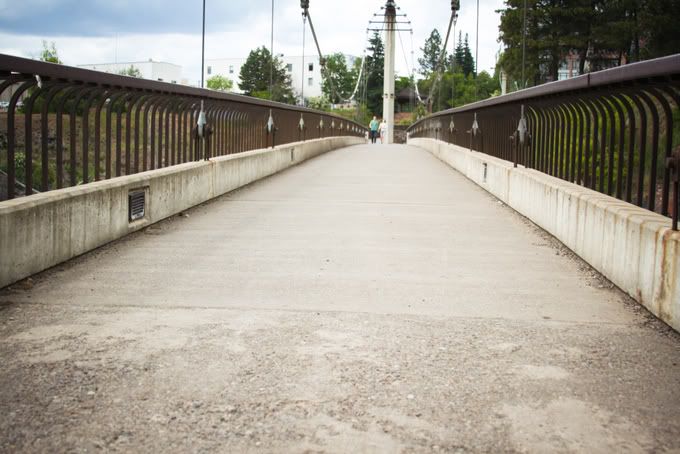 And walking the bridge over the waterfalls! That was cool... though my little sis didn't think so at first!



There was SO much water going over those falls. It's so awesome, the way God has it all set up.

We were saying that IF it were totally safe, wouldn't it just be fabulous to go over those falls in a kayak?! That would be amazing!!! They should have waterfall simulators at waterparks. Completely safe, of course - but every bit of an adventure.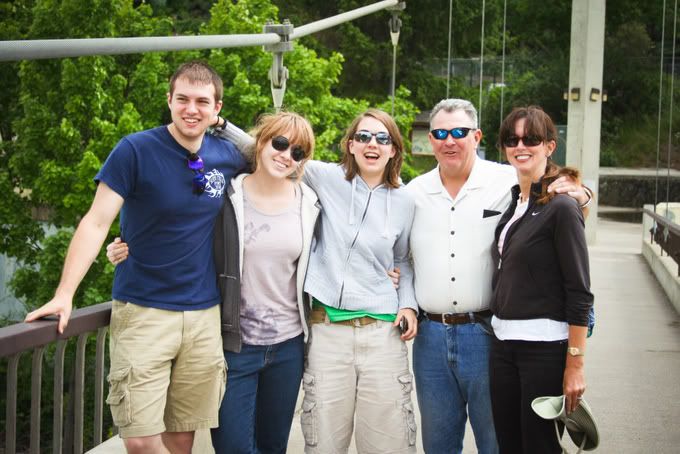 My goofy awesome family! =) Well, part of it, anyway.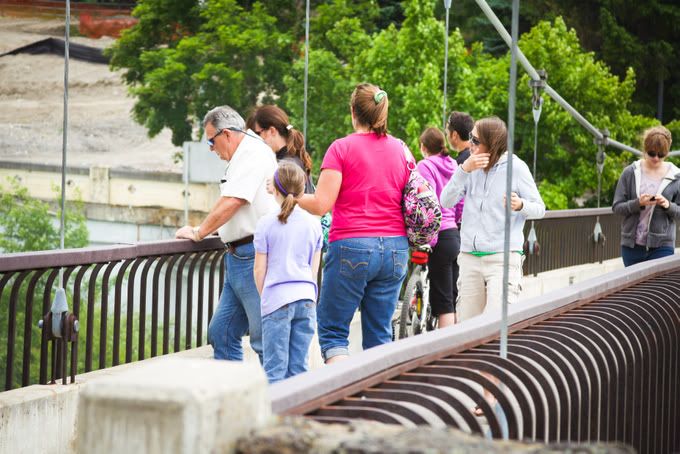 We applied our "homeschooling" techniques - learning everything you can about a place/person/event in the shortest amount of time possible.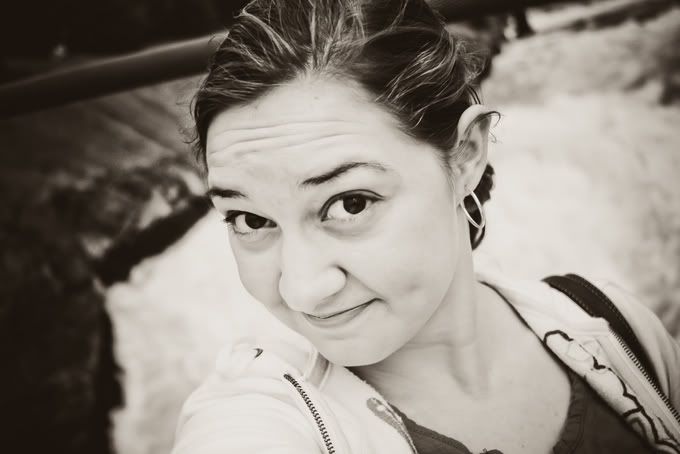 Just one self-portrait?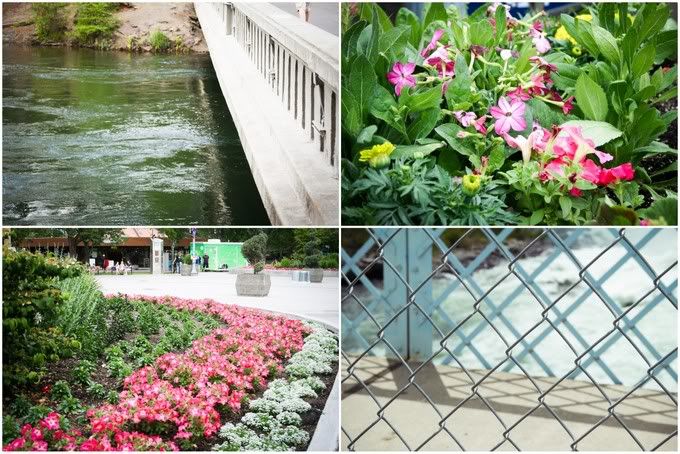 Lovely city-ish details.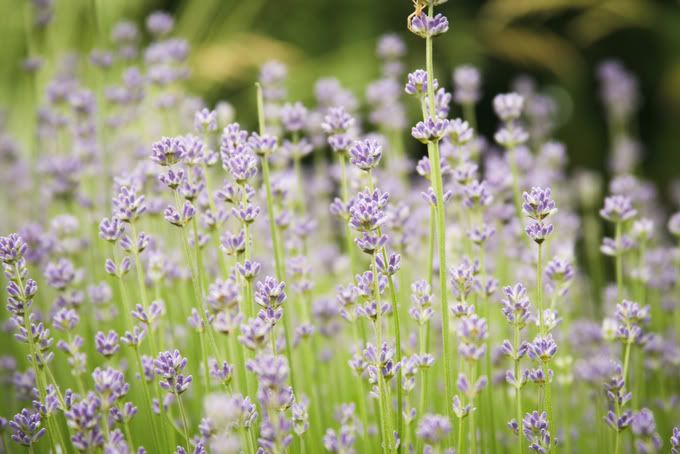 Up here in Washington, we've got some gorgeous lavender - especially over on the coast. Ahhh... I love those lavender farms!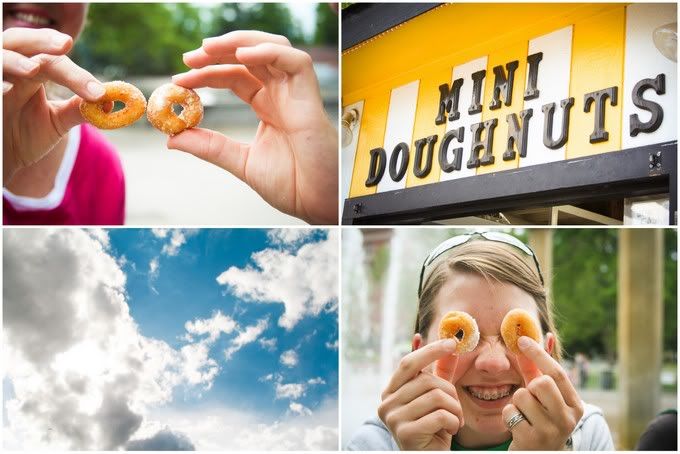 We had to throw in a *little* junk food... what's a day at the park without it?!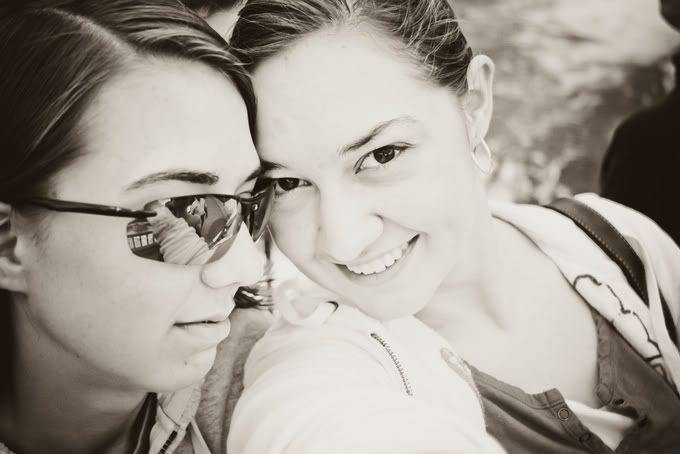 Okay, two self-portraits.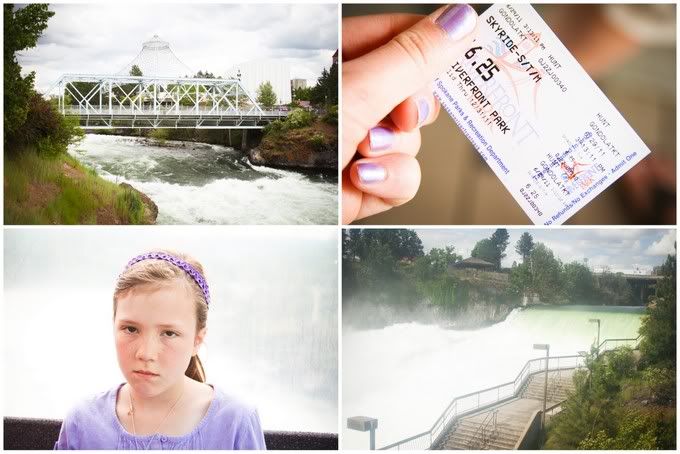 You know those sky-ride, gondola thingys? Yeah, well, they have one that goes right over the bottom of the dam. And stops.

Yikes.

Eeeeek!!

All that.

It's misty and cold and wet - but it's grand!!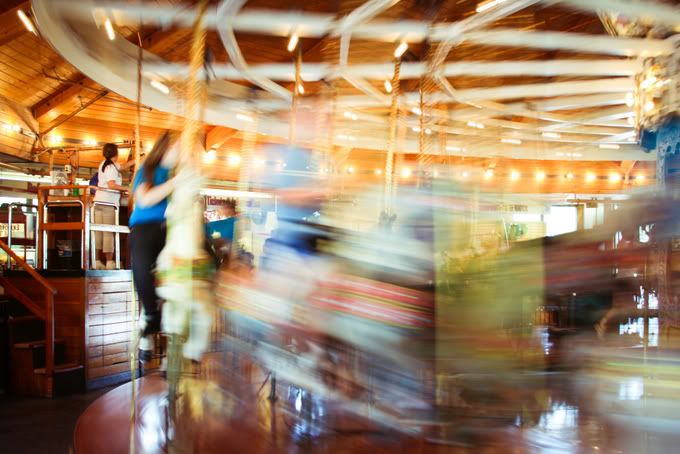 The carousel... yeah, that's more my type!!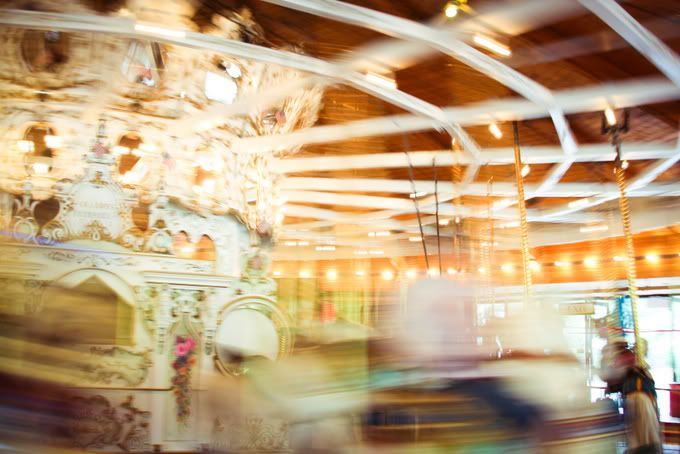 I don't know about you, but for me, carousels bring back such great childhood memories.

The one on Newport Beach at the carnival. Or the one at the Florida State Fair back in 2003. They used to seem so huge to me - those giant horses that you could barely clamber onto!! Especially the one I remember best - across the bay in Seaport Village. When we lived in Cali, we would sometimes go over there on the weekends and ride the carousel and get those huge rainbow colored lollipops.

Those were the days, huh?!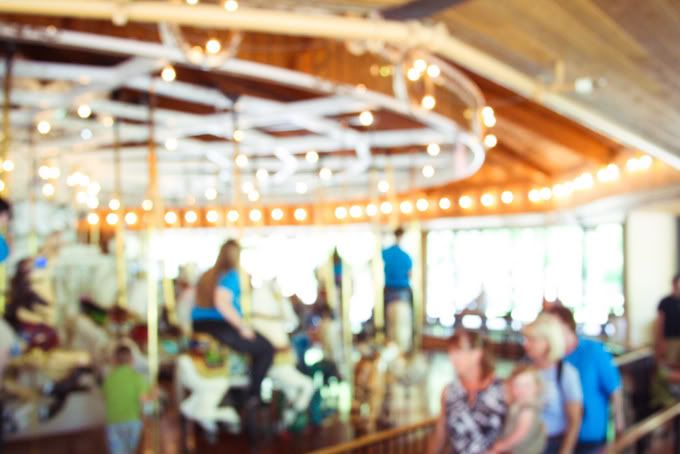 Carousel bokeh!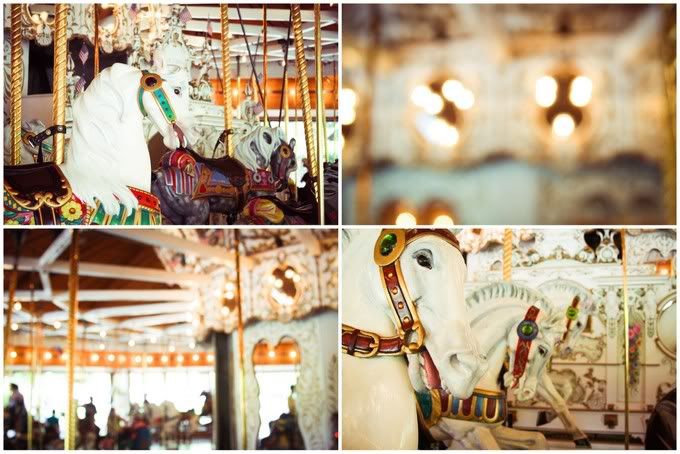 This one is super beautiful - an antique from the early 1900s!!

I think.

But when

ever

it's from, it's really cute. =)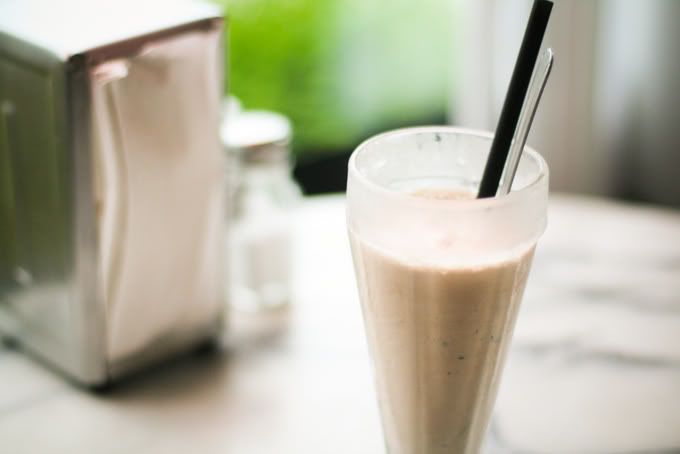 And after we were all tuckered out, we had to stop by one of our favorite burger and milkshake joint for a chocolate chocolate chip milkshake.

Uh-huh.

We *do* sometimes eat milkshakes for dinner. =)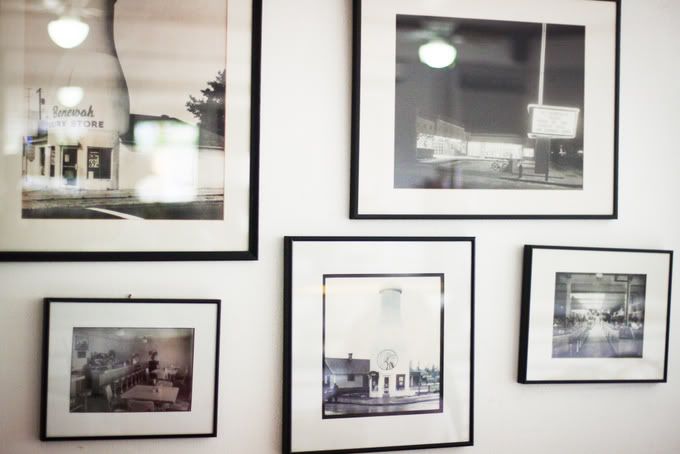 It's really adorable... check out the cute deco!!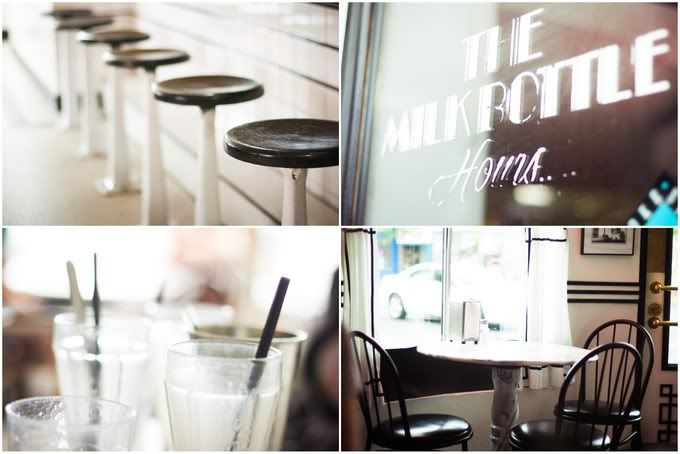 See what I mean?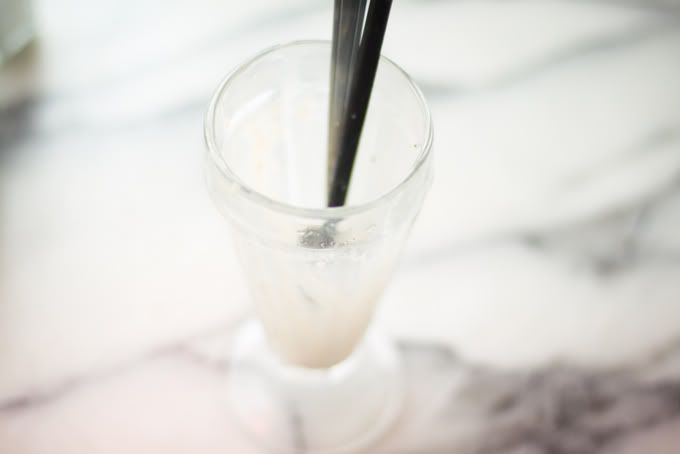 Ahhhh. Just fabulous.

Much love,
Hannah


♥